02 Jul 2013
'21 Días' continues its international expansion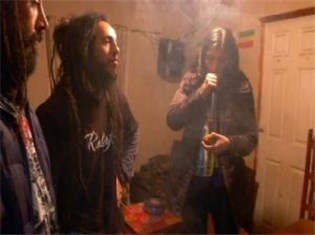 '21 Días', the famous Boca a Boca Producciones format presented by Adela Úcar for Cuatro, continues to reap satisfactory results in her international career. TVM, the Chilean state network, premiered on June 17 its local adaptation of the format in prime time. This version has the peculiarity of having two reporters, who will alternate in the presentation of the twelve episodes that make up the season, and which will be broadcast on a weekly basis.
In its premiere episode, Chilean viewers were able to see the journalist María José Terré living '21 Días en un vertedero'. The following week the second presenter, Catalina Castro, took over. She experienced what it is like to spend '21 Días fumando marihuana'.
In addition to this new international premiere of the '21 Días' franchise, there are other good news in different parts of the world related to the format distributed by Veralia, the audiovisual brand of the Vocento Group:
The Canadian production company Blimp TV is already in the pre-production of its own '21 Jours' for Chanell TV5 Québec, from French-speaking Canada. The first season will consist of 10 installments and the casting to choose the presenter have already started. Among the topics to be discussed, proposals are being studied such as '21 Días en una unidad de cuidados paliativos' o '21 Días con niños autistas'.
The French public channel France 2, which premiered its own version '21 Jours' at the end of last year, has commissioned three new episodes from the producer Capa Presse, whose premiere is scheduled for early 2014. The first batch of three episodes (with the themes of blindness, Alzheimer's and work in a factory) aired between September and November 2021, within the container of documentaries 'Infrarouge'. Its good audience data have led the chain to commission this new series.
In future installments the reporters will face experiences such as '21 Días esperando un transplante', '21 Días en la Hípica' o '21 Días con la muerte', as well as others already known to Spanish viewers: '21 Días sin comer', '21 Días en la calle' or '21 Días en la industria del porno'.